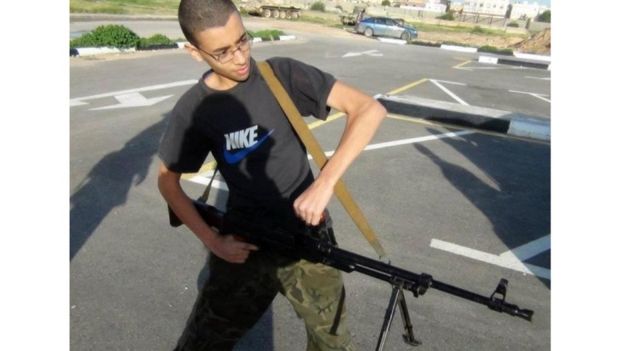 A fifth man has been arrested in the UK over Monday's bombing at a pop concert at Manchester Arena, as police said they were investigating a "network".
Suicide bomber Salman Abedi killed 22 - including children - and injured 64 outside an Ariana Grande gig.
The UK terror threat level is now at its highest level of "critical", meaning more attacks may be imminent.
In Libya, the bomber's father, Ramadan, and younger brother, Hashem, have been arrested, Reuters is reporting.
Hashem, 20, was reportedly arrested in the capital Tripoli on suspicion of links with so-called Islamic State, according to Reuters.
Older brother, Ismael, was detained in Chorlton, south Manchester, on Tuesday.
Their father was in Tripoli when he was arrested, Reuters has told the BBC.
In Wigan, police said the arrested man had been carrying a package which is now being "assessed".
Eyewitness Connor Britton told the BBC the man had been held by "undercover armed police".
He said workers in his office had been told to stay inside and lock their windows, and that a red package had been "moved to a clear part of the street".
Meanwhile, military personnel are being deployed to protect key sites after the terror threat level was raised.
In other developments:
A minute's silence will be held at 11:00 BST on Thursday in remembrance of those who lost their lives or were affected by the attack, the government has announced
The Conservatives and Labour will resume local general election campaigning on Thursday, and national campaigning on Friday
A silence will be held before the FA Cup final between Arsenal and Chelsea on Saturday, with a wreath laid by FA president Prince William
---
What's happening with the investigation?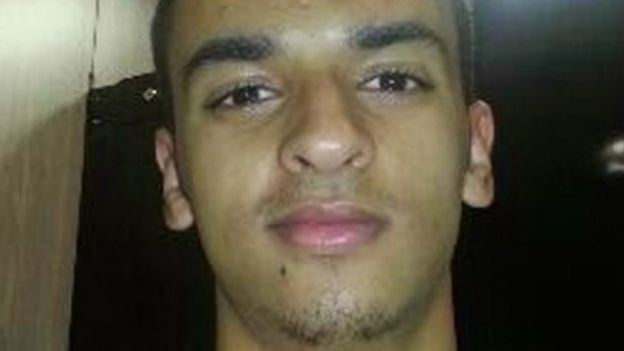 Five people have been arrested in the UK since Monday night, including Abedi's older brother Ismael, 23.
A local counter-terrorism spokesman told Reuters that Abedi's younger brother, Hashem, was arrested in Tripoli on Tuesday. Reuters are also saying their father has been arrested.
Before news of the Tripoli arrests emerged, Greater Manchester Chief Constable Ian Hopkins said on Wednesday: "I think it's very clear that this is a network that we are investigating.
"And as I've said, it continues at a pace. There's extensive investigations going on and activity taking place across Greater Manchester, as we speak."
Police also raided a block of flats near Manchester Piccadilly station in the city centre, requiring them to carry out a controlled explosion and briefly close the railway line.
Anyone with information about the attack can call the anti-terror hotline on 0800 789321.
. . . Courtesy ::: BBC